From the Shelf
A Time to Grill
July is National Grilling Month, though for many, the lure of the grill wins all summer--and beyond. As certified barbecue judge Adrian Miller writes, "Barbecue is an adjective, a noun, a verb, and a way of life."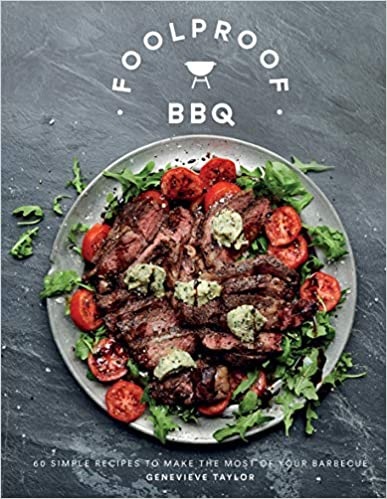 Extend grilling season and build confidence with Foolproof BBQ: 60 Simple Recipes to Make the Most of Your Barbecue by Genevieve Taylor (Quadrille, $19.99), an expert on playing with fire and flavor. Taylor includes delectable options for all eaters--vegan, vegetarian, pescatarian, carnivore--guiding readers through grilling basics with creativity and reassurance.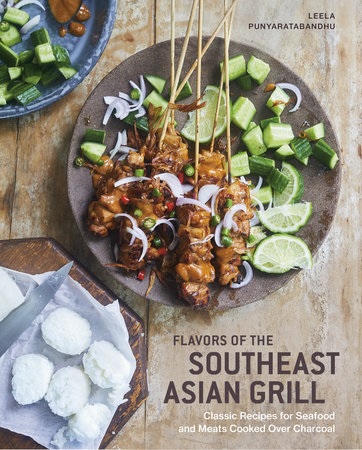 Celebrate classics and find new favorites with Flavors of the Southeast Asian Grill: Classic Recipes for Seafood and Meats Cooked over Charcoal by the prolific Leela Punyaratabandhu (Ten Speed Press, $30), with dishes from Thailand, Burma, Laos, Cambodia, Vietnam, Malaysia, Singapore, the Philippines and Indonesia. Punyaratabandhu hews closely to authentic flavors and presentations, though she features meat cuts widely available in North America, making the collection feel at once inventive and convenient, and always delicious.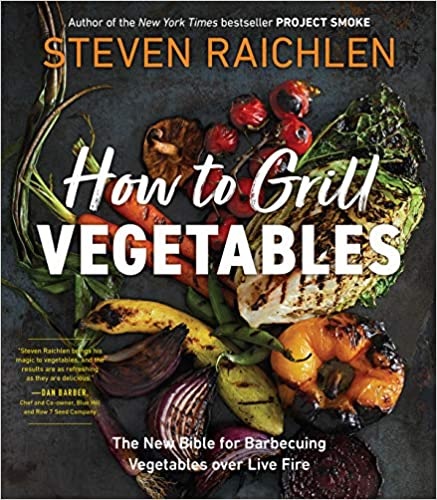 Vegetarians (or anyone motivated to eat more plants) wanting a master class in inspired meatless barbecue should read How to Grill Vegetables: The New Bible for Barbecuing Vegetables over Live Fire by "America's master griller" and multiple James Beard Award-winner Steven Raichlen (Workman, $24.95). Try hay-smoking lettuce; savor Wood-Grilled Bruschetta with Fire-Blistered Tomatoes and Ricotta.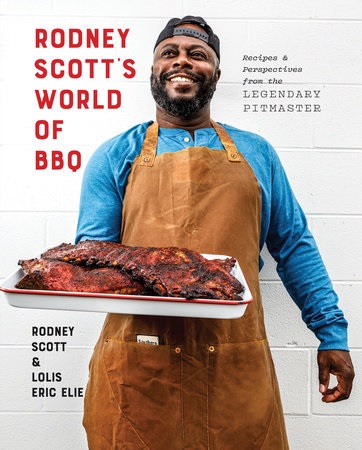 Learn pit tricks and life lessons in Rodney Scott's World of BBQ: Every Day Is a Good Day: A Cookbook by James Beard Award-winning restaurateur Rodney Scott (Clarkson Potter, $29.99), whose Whole Hog BBQ in Charleston, S.C., has become an institution. And tuck into Adrian Miller's excellent Black Smoke: African Americans and the United States of Barbecue (University of North Carolina Press, $30), in which the James Beard Book Award-winner offers fascinating and important history and context, plus 22 recipes from an all-star roster of Black and Indigenous chefs. --Katie Weed, freelance writer and reviewer

In this Issue...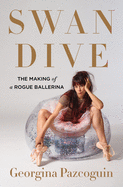 This diverting and cackle-worthy memoir by a New York City Ballet soloist is equal parts autobiography, insider intel and righteous indignation.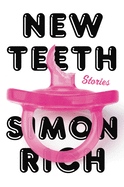 The book every fun-loving reader needs after a tough year, this humorous collection of 11 stories showcases sincerity, insightfulness and self-aware laughs.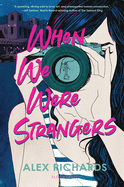 A teenage girl mourns the death of her father and forms a connection with his pregnant mistress in this emotionally powerful contemporary YA novel.
Review by Subjects:
Fiction ⋅ Romance ⋅ Biography & Memoir ⋅ Humor ⋅ Now in Paperback ⋅ Children's & Young Adult

From Books on Broad
Upcoming Events
Books on Broad to host book signing for William Buchheit, author of The South Carolina State Hospital: Stories from Bull Street
09/22/2021 - 5:30PM
Books on Broad will host William Buchheit for a book signing of his debut book The South Carolina State Hospital: Stories from Bull Street on Wednesday, September 22, 2021, 5:30pm - 7:00pm. At 6 pm, Mr. Buchheit will give a presentation on the subject of his book. Books on Broad is located at 944 Broad Street, Camden, S.C. 803-713-7323 M-S. The event is free and open to the public. Books will be available for purchase and autographing. Nearly two decades after it...
Book Candy
15 'Weird and Wonderful Olympic Words'
Mental Floss looked up the etymology of 15 weird and wonderful Olympic words."
---
Author Nikita Lalwani chose her top 10 platonic friendships in fiction for the Guardian.
---
Poet Sylvia Plath's "wedding band and other prized possessions" netted $1 million at auction, Forbes noted.
---
Open Culture featured "a new digital database that collects seven centuries of art inspired by Dante's Divine Comedy."
---
Atlas Obscura checked out Budapest's Szabo Ervin Library, a 19th-century "aristocrat's mansion, turned into a library, hidden in a modern library."

Great Reads
Rediscover: Rhode Island Red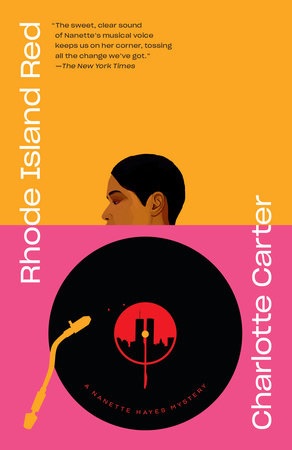 In the late 1990s and early 2000s, Charlotte Carter released a trilogy of mysteries starring Nanette Hayes, a young Black jazz musician who makes a living teaching French and playing saxophone on the streets of New York City. This Francophile busker, while not contending with romantic entanglements and the usual travails of her itinerant life, must contend with more serious danger. Her first appearance, Rhode Island Red, finds Nanette in a web of trouble after a man she thought was a fellow busker turns out to be an undercover cop and dies in her apartment. Her attempt to do the right thing with a bundle of money the man left behind leads to a hunt for a priceless saxophone that others are willing to kill for. The second novel, Coq au Vin, takes Nanette to Paris in search of a lost relative, where she finds more danger and a handsome violinist. She returns to New York in Drumsticks, where a lucky voodoo doll causes grave misfortune.

Carter is also the author of the Cook County mystery series, which is set in Chicago during the 1960s. The Nanette Hayes trilogy, long out of print, is being republished by Vintage Crime/Black Lizard, beginning today with Rhode Island Red ($15). Coq au Vin will be available on August 31 and Drumsticks on September 28. --Tobias Mutter

The Writer's Life
Reading with... Guy Delisle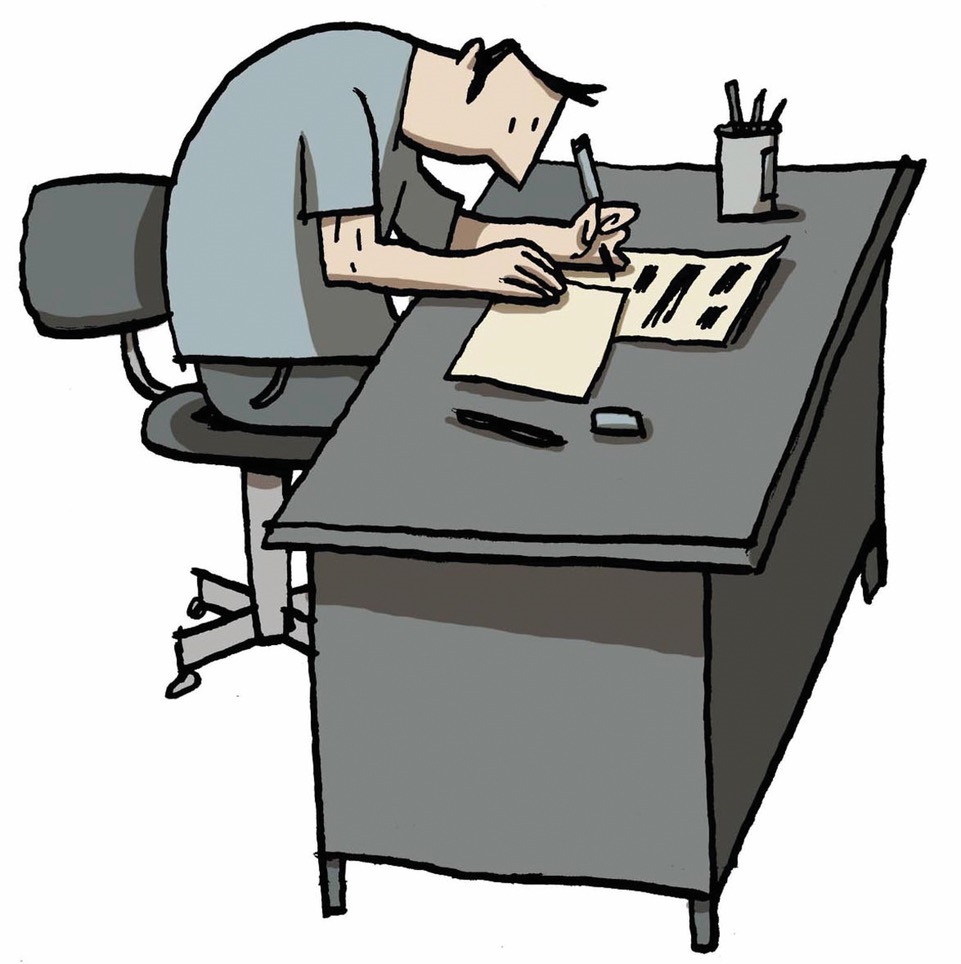 Born in Québec City, Canada, in 1966, Guy Delisle now lives in the South of France with his wife and two children. Delisle spent 10 years working in animation. He is the author of numerous graphic novels and travelogues, including Hostage, Jerusalem: Chronicles from the Holy City and Pyongyang: A Journey in North Korea. In 2012, Delisle was awarded the Prize for Best Album for the French edition of Jerusalem at the Angoulême International Comics Festival. His most recent book is the memoir Factory Summers (Drawn & Quarterly, June 15, 2021), a coming-of-age story about the three summers Delisle spent as a manual laborer in a pulp and paper mill.
On your nightstand now:
I just finished up The Last Frontier by Howard Fast. It came out in 1941 and shows the last phase of "How the West Was Won." The Cheyenne population rebels and decides to return to their ancestral lands. I think this was the first book to really consider and share the experiences of Indigenous people in North America during that particular period of time. The book received a lot of critical acclaim and John Ford made a film adaptation of it in 1964. I was curious to see what had inspired him.
Favorite book when you were a child:
Where the Wild Things Are by Maurice Sendak. After having owned it when I was a kid, I bought it for my own children and the book has just never aged. It offers everything I loved about the books I read when I was a kid--beautiful illustrations, a peek into the dark side of children's imaginations and this very free, open approach to storytelling. All these elements are things I didn't necessarily notice when I read it as a kid, but which I absolutely felt.
Your top five authors:
Jean Echenoz, Raymond Carver, Céline, Gabriel García Márquez, Hergé.
Book you've faked reading:
I have never been in a situation where I had to fake reading a book.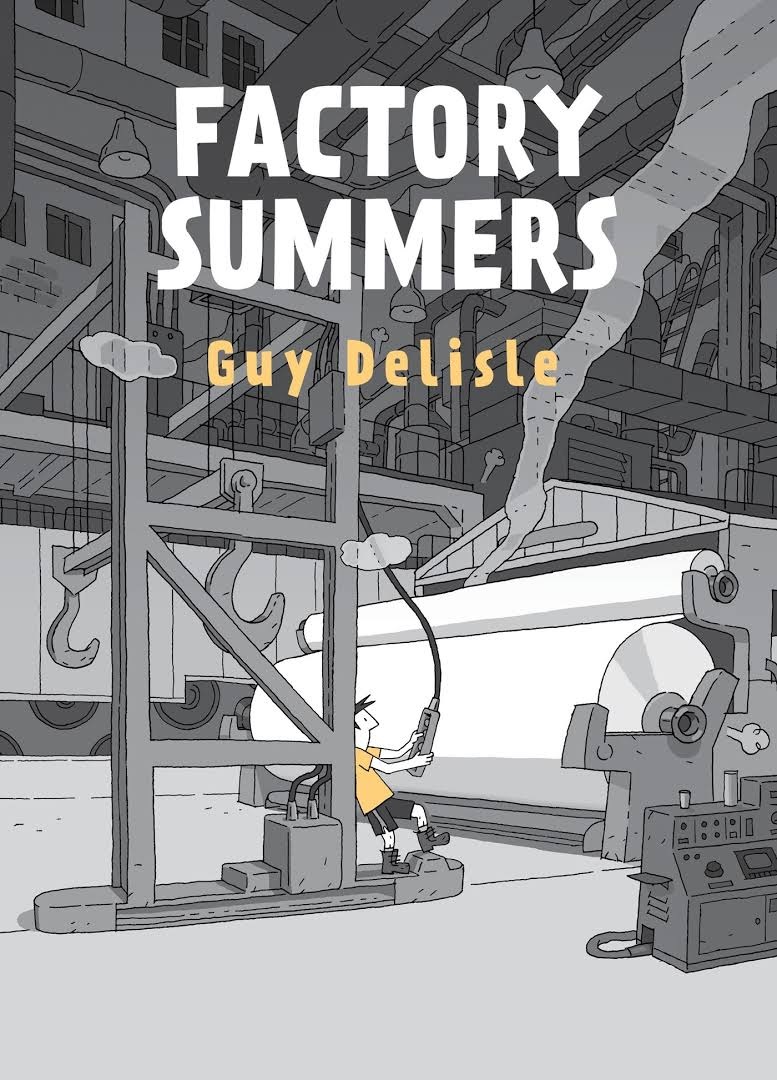 Book you're an evangelist for:
Les Rois Maudits (The Accursed Kings) by Maurice Druon. I sometimes work with students and whenever they give me the chance to do so, I recommend that they check out this series of seven novels written between 1955 and 1977. It's the tragic story of a dynasty of seven kings of France in the Middle Ages. George R.R. Martin has frequently mentioned how influential these books were on his own series A Song of Ice and Fire. Inevitably, it's by offering up this particular anecdote that I pique their interest.
Book you've bought for the cover:
French book covers are plain and very straightforward. They usually don't even have images on the cover--just the title, author and publisher.
One time when I was traveling in the USA, I bought Legend of a Suicide by David Vann because I had read it in French before and the cover was very nice.
Book you hid from your parents:
Click! by Milo Manara. It's an erotic comic book that everybody was reading in the 1980s.
Book that changed your life:
Changed my life... that is a hard thing for a book to live up to, but when I read my first Raymond Carver novels, I was totally shocked. I didn't know it was possible to write that way--to tell a story as powerfully as he did in so few pages. I think it was the kind of experience that could have been what made me want to become a writer.
Favorite line from a book:
"Je vais encourir bien des reproches." ("I am going to bring a great deal of criticism on myself.") --Raymond Radiguet, The Devil in the Flesh
This book was published in 1923 by a young writer of just 23 years of age. From the very first sentence, the protagonist admits a mistake he's made but refuses to allow himself to be condemned for it. Step by step, line by line, this masterpiece moves the reader with great sensitivity toward outrage and scandal.
Five books you'll never part with:
Maus by Art Spiegelman
One Hundred Years of Solitude by Gabriel García Márquez
The Catcher in the Rye by J.D. Salinger
As I Lay Dying by William Faulkner
In Cold Blood by Truman Capote
Books you most want to read again for the first time:
The Seven Crystal Balls (Les sept boules de cristal) and The Temple of the Sun (Le temple du soleil) by Hergé.

Book Reviews
Fiction

Little, Brown, $27, hardcover, 240p., 9780316536684
Mariner Books, $26, hardcover, 368p., 9780358269601
Putnam, $26, hardcover, 352p., 9780525539919
Sourcebooks Landmark, $16.99, paperback, 368p., 9781728232744
Romance
Sourcebooks Landmark, $16.99, paperback, 336p., 9781728213712
Biography & Memoir

Holt, $27.99, hardcover, 272p., 9781250244307
Tin House, $17.95, paperback, 300p., 9781951142629
Humor
Gallery Books, $27, hardcover, 336p., 9781982151935
Now in Paperback
Grove, $17, paperback, 336p., 9780802158673
Orbit, $17.99, paperback, 480p., 9780316509886
Children's & Young Adult

Bloomsbury YA, $17.99, hardcover, 304p., ages 13-up, 9781547603640
Candlewick Press, $17.99, hardcover, 40p., ages 4-8, 9781536217919
--- SPECIAL ADVERTORIAL OFFERINGS ---

Gitty and Kvetch

by Caroline Kusin Pritchard, illus. by Ariel Landy

Dear Reader,

When I think about my own Jewish identity, I'm transported back to my grandparents' living room. I can still hear my effervescent Poppy gushing about everything from the weather to my finger paintings, while Bubby rolled her eyes with a smile and peppered in an exasperated "Oy vey..."

It's this spirit of wide-eyed enthusiasm and connection--with a dash of playful curmudgeonliness--that I hoped to capture with GITTY AND KVETCH. Glass-half full Gitty is set on schlepping her bird friend along for yet another adventure. As much as Gitty wants the day to be just perfect, Kvetch knows better.

There are so few picture books that engage Jewish themes outside of holidays and food. I hope this story will help add to the conversation in a way that is accessible and joy-filled. It's meant to have all kids laughing and shouting out Yiddish to their heart's content. And just wait until they discover the twist ending :)

Enjoy,
Caroline Kusin Pritchard
https://carolinekusinpritchard.com






PUBLISHER:
Athenuem Books for Young Readers

PUB DATE:
September 14, 2021

ISBN:
9781534478268

TYPE OF BOOK:
Picture Book

AGE RANGE:
4-8

PRICE:
$17.99

---