From the Shelf
Play Ball!
America's national pastime has always been ripe for thoughtful musings, from the metaphysics of Yogi Berra to the serene prose of Roger Angell; now, in Infinite Baseball (Oxford University Press, $21.95), Berkeley philosophy professor Alva Noë ponders the game with clarity and wit as he dissects his own claims about baseball, such as that scorekeeping is about figuring out how to tell a story. Baseball is not a numbers game, it is a quantitative game; its main concern is "who deserves credit or blame for what," and, in this sense, it is a philosophical game.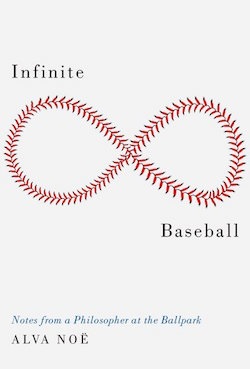 Watching, playing, umping, coaching--we observe, we cheer, we participate. If we take it seriously, we become preoccupied with keeping score. That leads Noë to the criticism that baseball is boring (it's not, if you pay attention to more than homers; but it is difficult--it requires knowledge and focus). Baseball is slow, it takes however long it takes. But, he says, we need to slow down anyway. "We need to unplug.... We need evenings at the ballpark, evenings spent outside of real time." He explains the "epic opportunity for self-actualization" in the showdown between pitcher and batter, wherein the at-bat is a delicate dialogue (poet Robert Francis wrote, "Not to, yet still, still to communicate/ Making the batter understand too late."); baseball on TV ("passive and sedative"); no-hitters and the meaning of life; baseball and linguistics. He dives into the controversy over PEDs: How is so-called Tommy John surgery different from performance-enhancing medicine? What if, he asks, under the right conditions, drugs "might actually improve [athletes'] health and safety by helping their bodies cope better with the extraordinarily brutal wear and tear of their labor."
Exploring the mysteries and nuances of baseball is one essence of the game. Alva Noë writes that baseball is exceptional "because we care so much about it, because we play baseball and sing its praises and write about it and endeavor to revise it and make it better." Infinite Baseball does just that. --Marilyn Dahl, Shelf Awareness

In this Issue...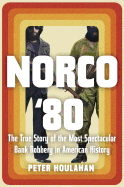 This is fascinating true story of a 1980 Southern California bank robbery gone very wrong and the bizarre, drawn-out trial of the surviving perpetrators.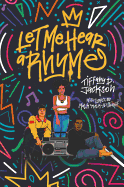 A soundtrack to the rhythm and verve of '90s hip-hop that's worth putting on repeat, this YA novel harmonizes music and prose to create a certified literary banger.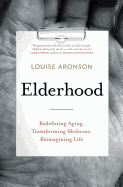 A seasoned geriatrician gathers anecdotes and data to craft a more robust representation of what it means to grow old in a society geared toward ageism.
Review by Subjects:
Fiction ⋅ Mystery & Thriller ⋅ Biography & Memoir ⋅ Social Science ⋅ Nature & Environment ⋅ Children's & Young Adult

From Books on Broad
Upcoming Events
Booksigning with Kate Salley Palmer
12/07/2019 - 3:00PM
Books on Broad will host Kate Salley Palmer as she signs The Lady of Cofitachequi, on Saturday, December 7, 2019 from 3:00pm - 5:00pm. Books on Broad is located at 944 Broad Street, Camden, S.C. 803-713-7323 M-S. The event is free and open to the public. Books will be available for purchase and autographing. More than 500 years ago, a tribe of Native Americans lived peacefully next to a river in an area called Cofitachequi, near what is now Camden, South Carolina. A kind and...
Book Signing with Jeff Pearson
12/21/2019 - 1:00PM
Books on Broad will host Jeff Pearson for a book signing on Saturday, December 21, 2019 from 1:00pm - 3:00pm. Pearson is the author of Forever Across the Marsh. Books on Broad is located at 944 Broad Street, Camden, S.C. 803-713-7323 M-S. The event is free and open to the public. Books will be available for purchase and autographing. Forever Across The Marsh is an experience. You will feel the full range of human emotions. You will laugh. You will cry. And you...
Book Candy
A Bookworm Bucket List

Great Reads
Rediscover: Apollo 11 Biographies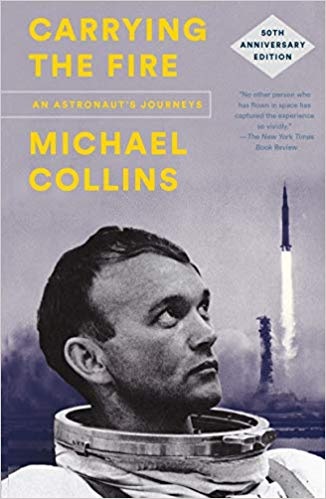 On July 20, 1969, Apollo 11's lunar module landed in the Sea of Tranquility, where astronauts Neil Armstrong and Buzz Aldrin became the first two humans to set foot on another celestial body. Overhead, Michael Collins orbited the Moon inside Apollo 11's command module. Fifty years and several more landings later, the stories of these spaceflight pioneers remain thrilling testaments to the powers of human resolve and ingenuity.

Neil Armstrong resisted any sort of authorized biography for many decades. In 2002, at age 72, Armstrong finally agreed to share his story. First Man: The Life of Neil A. Armstrong by James R. Hansen (Simon & Schuster, 2005) depicts Armstrong's conventional upbringing and an early love for aeronautics (he earned his pilot's license before his driver's license). After Apollo 11, Armstrong struggled with international fame and became a lecturer in engineering at the University of Cincinnati.

Buzz Aldrin is a prolific author and has written two autobiographies. The second, Magnificent Desolation: The Long Journey Home from the Moon (Harmony Books, 2009) recounts the lunar landing and, like Armstrong, a difficult experience with his newfound celebrity status. The Michael Collins autobiography, Carrying the Fire, was first published in 1974 with a foreword by Charles Lindbergh. A 50th anniversary edition with a new preface by Collins was recently released by Farrar, Straus & Giroux ($17, 9780374537760). --Tobias Mutter

The Writer's Life
Reading with... Jennifer Weiner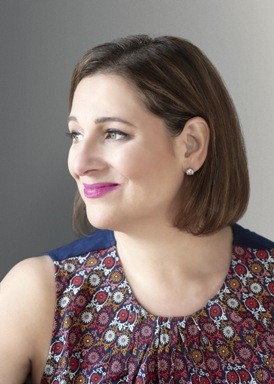 photo: Andrea Cipriani
Jennifer Weiner is the author of 16 books, including Good in Bed, In Her Shoes and her memoir, Hungry Heart: Adventures in Life, Love, and Writing. A graduate of Princeton University and contributor to the New York Times Opinion section, Weiner lives with her family in Philadelphia. Her new novel, Mrs. Everything (reviewed below), is out now from Atria.
On your nightstand now:
Ruth Reichl, Save Me the Plums--her memoir of her stint at Gourmet magazine, with recipes. Reichl writes about food in a way that lets you taste it, an ability which I admire and covet.
Patrick Rothfuss, The Name of the Wind--I found this on a list of "what to read if you loved Game of Thrones." I'm having a hard time getting into it, so far, but I am persisting.
Naomi Novik, Spinning Silver--I loved her Temeraire books, which I found on the aforementioned list, so now I'm trying this one.
Anissa Gray, The Care and Feeding of Ravenously Hungry Girls--I'm a sucker for a family saga, and the review in the New York Times made it sound great.
Jami Attenberg, All This Could Be Yours (ARC)--I've loved all of Jami's novels, going back to The Middlesteins, and this story of a dysfunctional family, a dying patriarch and adult children questioning their choices, is right up my alley.
Favorite book when you were a child:
A Wrinkle in Time, the Little House on the Prairie collection, the Narnia Chronicles: I was an avid reader as a girl, and all of these were stories that drew me into their worlds so completely that I was always surprised when the recess bell would ring or when my mom would call me in for dinner.
Your top five authors:
Stephen King, Susan Isaacs, Andrew Vachss, Nora Ephron, KJ Charles.
Book you've faked reading:
Moby-Dick--I gave this one the old college try. Really I did. But something between the language and the overwhelming maleness of it all just left me stuck at the starting gate.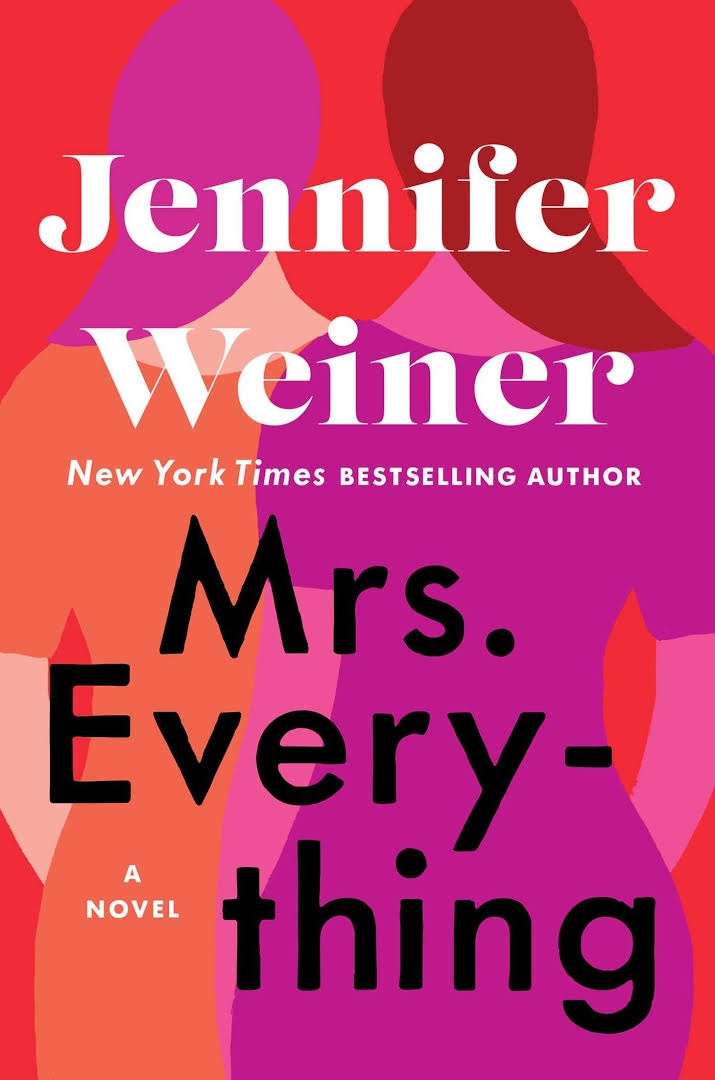 Books you're an evangelist for:
Shining Through by Susan Isaacs and Veronica by Nicholas Christopher.
Susan Isaacs is one of my favorite authors. When people ask me for a beach read, with a funny, sharp, relatable heroine, who gets the guy because of her smarts and her courage, and who literally saves the world, this is the one I press into their hands.
Veronica is one of my favorites, a noir-ish, atmospheric, otherworldly tale about magic, and music, and the enduring power of love. I found it at random in the library, and I think it was a book I was meant to read. I'd never heard of the book, or its author, but it fell into my hand, as if by magic.
Book you've bought for the cover:
Red Clocks by Leni Zumas--I tried, and failed, to write a dystopian book about a future where abortion was illegal, so of course I was drawn to this book. Also, I can't be the only one who looked at its cover and heard Maude Lebowski announcing, "My art has been commended as being strongly vaginal." So I bought it--and if the book doesn't live up to the cover, hey. At least it'll tie the room together.
Book you hid from your parents:
The Diaries of Anaïs Nin--everything I know about sex I learned from this book.
Book that changed your life:
Crazy Salad by Nora Ephron. I never knew that books could consider topics like being flat-chested, or the Pillsbury Bake-Off, or that they could be written in such an intimate and conversational way.
Favorite line from a book:
"Let me be something every minute of every hour of my life. Let me be gay; let me be sad. Let me be cold; let me be warm. Let me be hungry... have too much to eat. Let me be ragged or well dressed. Let me be sincere--be deceitful. Let me be truthful; let me be a liar. Let me be honorable and let me sin. Only let me be something every blessed minute. And when I sleep, let me dream all the time so that not one little piece of living is ever lost." --Betty Smith, A Tree Grows in Brooklyn
Most of the lines I remember from books have been from poems. But A Tree Grows in Brooklyn is the story of a reader, of a girl who wants to feel everything the world gives her to feel; who doesn't want to miss anything, not even the painful parts. I think this quote summarizes the gifts that books give us. Through fiction, you get to live a hundred lives, you get to be the hero and the sinner. You get to do it all.
Five books you'll never part with:
The Stand by Stephen King
Little Women by Louisa May Alcott
Almost Paradise by Susan Isaacs (my mom got me a signed copy for my 40th birthday)
The Most of Nora Ephron
A Song of Ice and Fire series (Can I have them all?)
Book you most want to read again for the first time:
The Talisman by Stephen King and Peter Straub. Probably because I can remember so vividly what it was like reading it for the first time, lying in bed, turning the pages faster and faster, wanting the world to stop so I could find out what happened next. I remember crying my heart out when Wolf sacrificed himself so that Jack Sawyer could find the Talisman and save his mother, and the world, and all the worlds. It was so big, and so vivid, and every time a scene in one of King's subsequent works would nod at its world, I was reminded of being that young again, and tearing through that book, and seeing how completely a great story could pull a reader inside of it.
Favorite quote about reading and writing:
"If there's a book you want to read, but it hasn't been written yet, then you must write it." --Toni Morrison
Book Reviews
Fiction
Atria, $28, hardcover, 480p., 9781501133480
MCD, $18, hardcover, 128p., 9780374106874
BQB Publishing, $19.95, paperback, 430p., 9781945448348
Flatiron, $26.99, hardcover, 320p., 9781250143150
Mystery & Thriller
Minotaur Books, $26.99, hardcover, 336p., 9781250178367
Biography & Memoir

Bloomsbury, $30, hardcover, 464p., 9781620405468
Convergent Books, $26, hardcover, 208p., 9780525577201
Social Science

Counterpoint, $26, hardcover, 408p., 9781640092129
Nature & Environment
Oneworld Publications, $24.95, hardcover, 304p., 9781786076007
Random House, $28, hardcover, 448p., 9780812996623
Children's & Young Adult

Katherine Tegen/HarperCollins, $17.99, hardcover, 384p., ages 13-up, 9780062840325
Charlesbridge, $17.99, hardcover, 40p., ages 7-11, 9781580898812